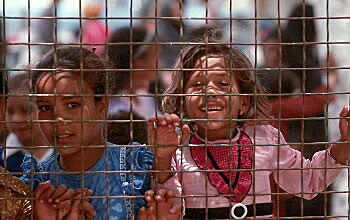 School children. This shot says it all!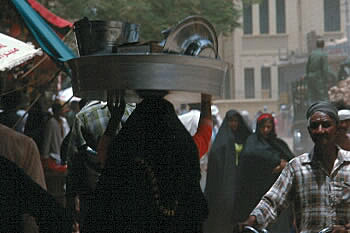 Easy way to carry pots and pans!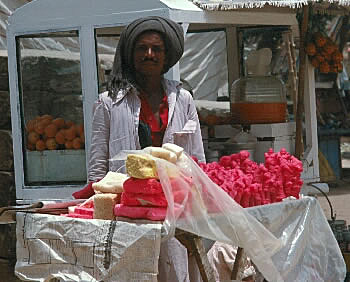 Selling confections
Having had a rather full day touring the Valley of the Kings and then shopping in Luxor, it was now time to head back to the hotel and crash for the evening. The hotel was a new hotel, the Movenpick, a Swiss operated chain, and was located next to the Nile River on the outskirts of Luxor. After spending a day in the hot Egyptian Sun a dip in the cool waters of the pool was refreshing. And our desert made it even better!