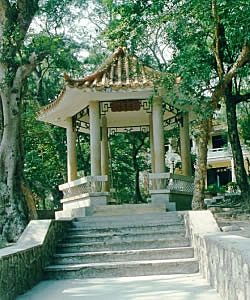 << The Chinese equivalent of our gazebo on the grounds of the school.

The chalk picture of Chairman Mao was >>
on a chalk board that was well over twenty feet long. All the writing was in Chinese so I have no way of knowing the significance of the board, but it was obviously meant to honor Chairman Mao.